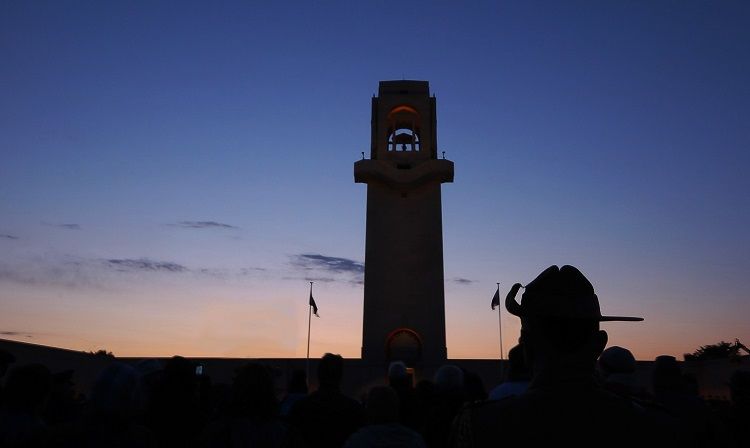 ANZAC Day is the day that Australia and New Zealand commemorate their citizens who died in combat. Observed on 25 April each year, Anzac Day was originally devised to honour the members of the Australia and New Zealand Army Corps (ANZAC) who served in the Gallipoli campaign, their first engagement in WW1.

The Australian National Memorial in France to the fallen in WW1 is on the chalk downlands 1½ miles north of the village of Villers Bretonneux, The memorial and surrounding cemetery were designed by Sir Edwin Lutyens.

Of the 10,982 names displayed at the unveiling of the Villers-Bretonneux Memorial the burial places of many have since been identified and this continues to this day. As a result, there are currently 10,729 Australian servicemen officially commemorated on this memorial.